In the mist of Covid-19 (Corona Virus), we at JDS WebDesign are hoping everyone is safe, washing your hands frequently, sneezing and coughing in your elbow, and practicing social distancing.  Over the next several weeks, we are planning on blogging about how to make your website more business friendly.  We will have some tutorials on our favorite plugins and features, which will make your site more efficient.
It is plugin Monday, and today I am featuring "Let's Encrypt" a free secure sockets layer (SSL). So what does ssl really mean?  The layman term, it is where your url (or domain name, www.yourname.com) will have an "s" included (https://www.yourdomain.com) or you see the word "secured" to the left of your url.  But what does ssl mean?
What does SSL mean?
According to the internet, "SSL (Secure Sockets Layer) is the standard security technology for establishing an encrypted link between a web server and a browser. This link ensures that all data passed between the web server and browsers remain private and integral. SSL is an industry standard and is used by millions of websites in the protection of their online transactions with their customers."
However, my definition is it is the process of scrambling any data collected on your site.  Credit card numbers, sensitive data such as social security numbers and/or date of births, etc.
Why Let's Encrypt?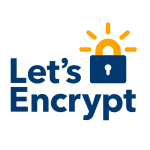 Google is requiring sites to be secured.  Let's Encrypt is a free service. Most premium web hosting companies offer Let's Encrypt services.
What is the difference from the traditional SSL and Let's Encrypt?
Again per the internet, "Let's Encrypt is only supply Domain Validated certificates. These are certificates where you only need to be able to prove domain ownership. The certificates do not include any kind of warranty over misuse or miss-issuance. The certificates currently can only be used on web-servers that can validate using the ACME protocol they use. At this time they can not issue wildcard certificates. Maximum validity 90 days. Only offer community lead support.  And your traditional SSL is supply domain validated certificates that include a warranty. Approval can also be done using Email, File or DNS. This makes using the certificate for systems such as email, firewalls and load balances easier to configure. Can issue a certificate for up to 39 months."
if you are looking for a web designer or brand developer, then I am available and can be reached at 678-718-5489 or info@jdswebdesign.biz.
Image courtesy of Francisco Moreno.
JDS WebDesign is a Web Design and Brand Marketing Agency located in Marietta, Georgia.  We create AWESOME on line presence for Start-ups and Influential People/Organizations.  To learn more about us or how we can help you and your organization, you can contact us.