3 Reasons to blog
In the mist of Covid-19 (Corona Virus), we at JDS WebDesign are hoping everyone is safe, washing your hands frequently, sneezing and coughing in your elbow, and practicing social distancing.  Over the next several weeks, we are planning on blogging about how to make your website more business friendly.  We will have some tutorials on our favorite plugins and features, which will make your site more efficient.
One of the most interesting things that we discuss with new Start Ups is what are the three most important reasons to blog.  This conversation almost always comes up during the discovery phase of the design.  Most clients look at blogging as a waste of time and resources.  We always point out the three most important reason to blog.  Blogging will assist your search engine optimization (SEO) numbers.  Blogging supports you as an expert in your field or industry.  Blogging attracts visitors and keeps them coming back.  All of these reasons assumes the content in the blog post is relevant and good.
Blogging will assist your search engine optimization (SEO) numbers.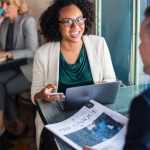 Google analytics and search engine optimization is very important to all our clients.  How many visitors come to your site?  Where are the visitors coming from?  What are the visitors doing, once the come to your site?  Are they going to your service page?  Are they filling out a contact us form?  These are countless questions, which most of our clients want to know…and most want the numbers to be positive and continue on a positive trend.
So how do you get google, bing or any of the service engines to recognize your site.  Good and fresh content.  Your visitors are always looking for answers to their pain points.  Google recognizes when visitors come and stay on a certain page.  Blogging is a small introduction to your services and expertise.
Blogging supports you as an expert in your field or industry.
Blogging will push your organization to the forefront of your field and/or industry.  If your organization is providing useful and helpful information on a regular basis.  We advise our clients to discuss pain points, they deal with them on a daily basis.  If it is a pain point for them, then more than likely it is a pain point for their customers or potential customers.  How to resolve this issue?  What are the best ways to do this?  Why you should have this or that?  These type of blogs push your organization in to the field of expert or leader in your field or industry.
If your blogging on your companies site, then stay away from personal trips, and family trips.  Your visitors want to know new technology, programs, and solutions in your field or industry.  Provide them with helpful information and you will position yourself as an industry expert.
Blogging attracts visitors and keeps them coming back.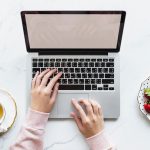 Blogging will attract visitors and keep them coming back, especially if your are consistent.  Whether you blog once a day, week, or month…you have to be consistent.  If you do not blog on a consistent basis, then visitors will view your site as a dead site and will not return.  Blogging can keep visitor coming to your site and inquiry about other services you offer.
We have clients, who use their blogging to promote services, market products, and establish sales funnels.  By providing information about why something works, what not to do and why, how to get over a potential pain point, and why the visitors need their services.
If you are looking for a web designer and/or brand developer, then we are available.  We can be reached at info@jdswebdesign.biz or 678-718-5489.
Images courtesy of Rawpixel.
JDS WebDesign is a Web Design and Brand Marketing Agency located in Marietta, Georgia.  We create AWESOME on line presence for Start-ups and Influential People/Organizations.  To learn more about us or how we can help you and your organization, you can contact us or schedule a meeting.
Subscribe to our Email List